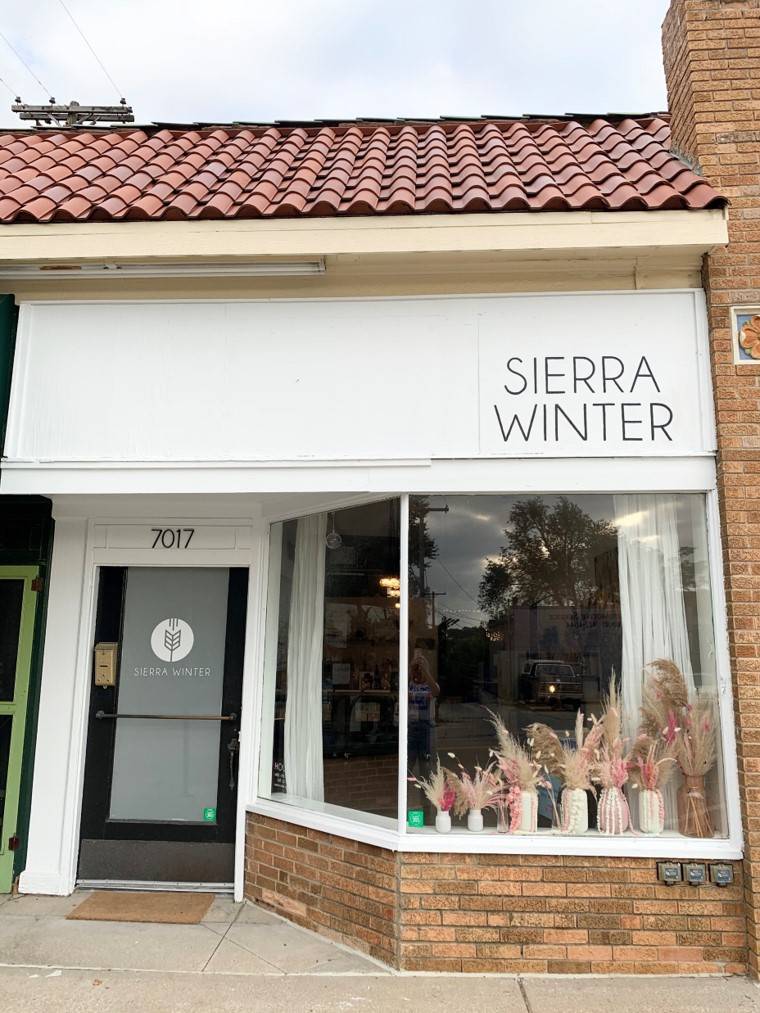 Our showroom is open Wed-Fri 10-5 and Saturday 12-4.
During December, we will be open Thursdays Dec. 3rd, 10th, and 17th until 6:30.
In addition, we're always up to something, whether it's a trunk show, piercing party, group event, etc!
Stay up-to-date with all our happenings - we'd love to see you at one!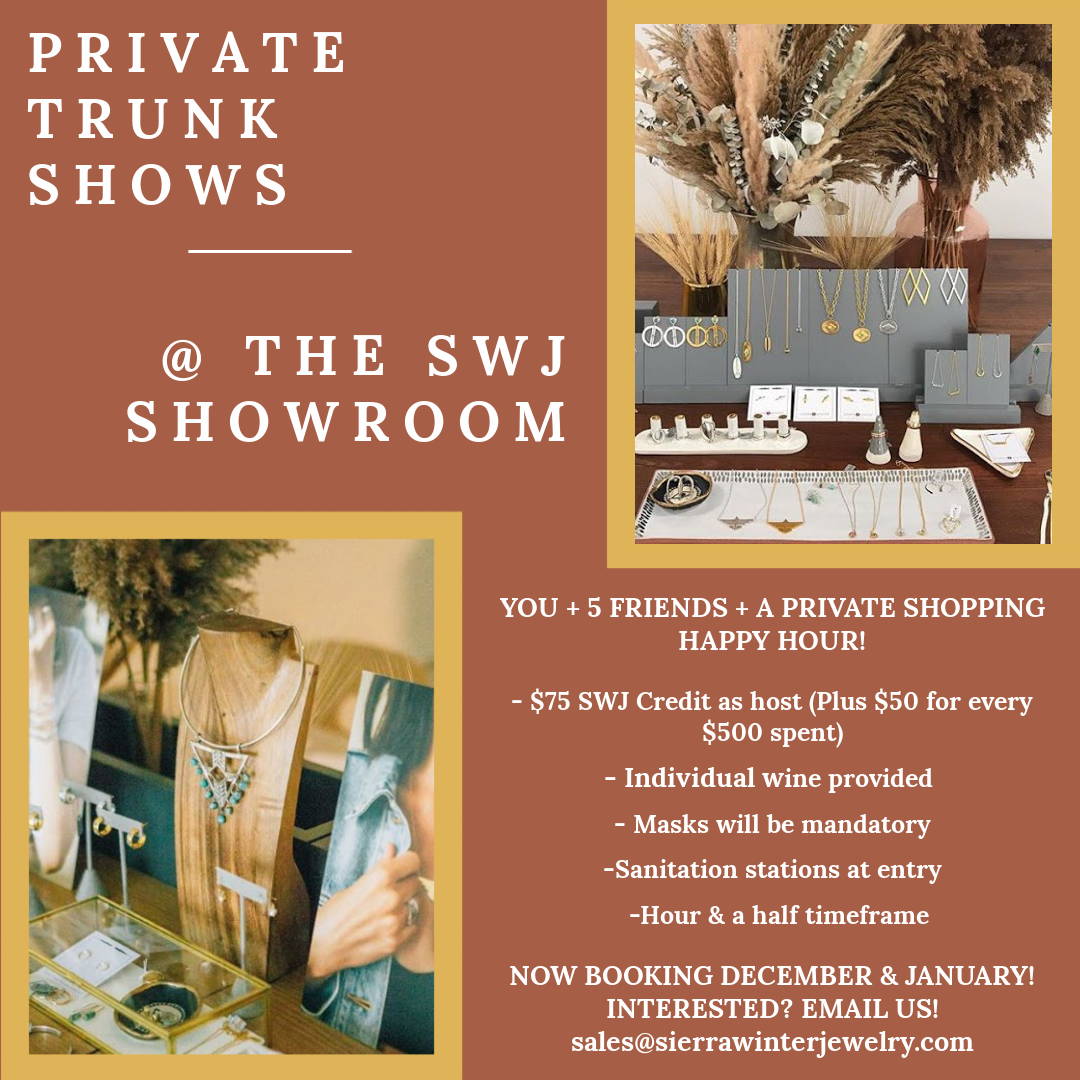 PRIVATE SHOWROOM TRUNK SHOWS
We are booking *safe* private trunk show parties at our showroom! Perfect for a group of girlfriends or for a fun & safe corporate event. Parties will be about 90 minutes and availability is Monday-Thursday evening.
If you/your company is interested in hosting a private shopping event, please email us at sales@sierrawinterjewelry.com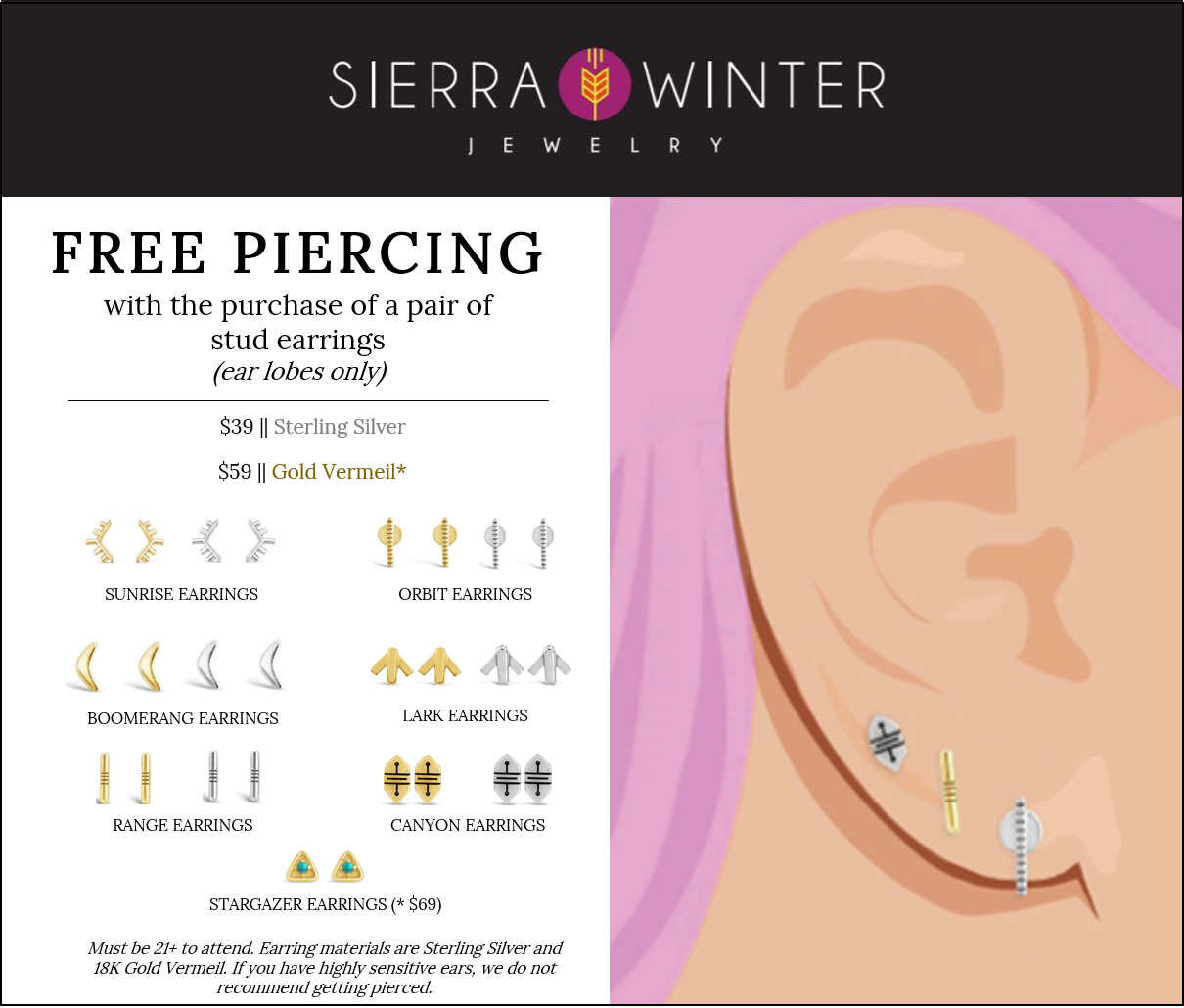 Want to come to one of our piercing parties? Follow us and sign up with your email in our footer to be the first to know when we're hosting our next one!