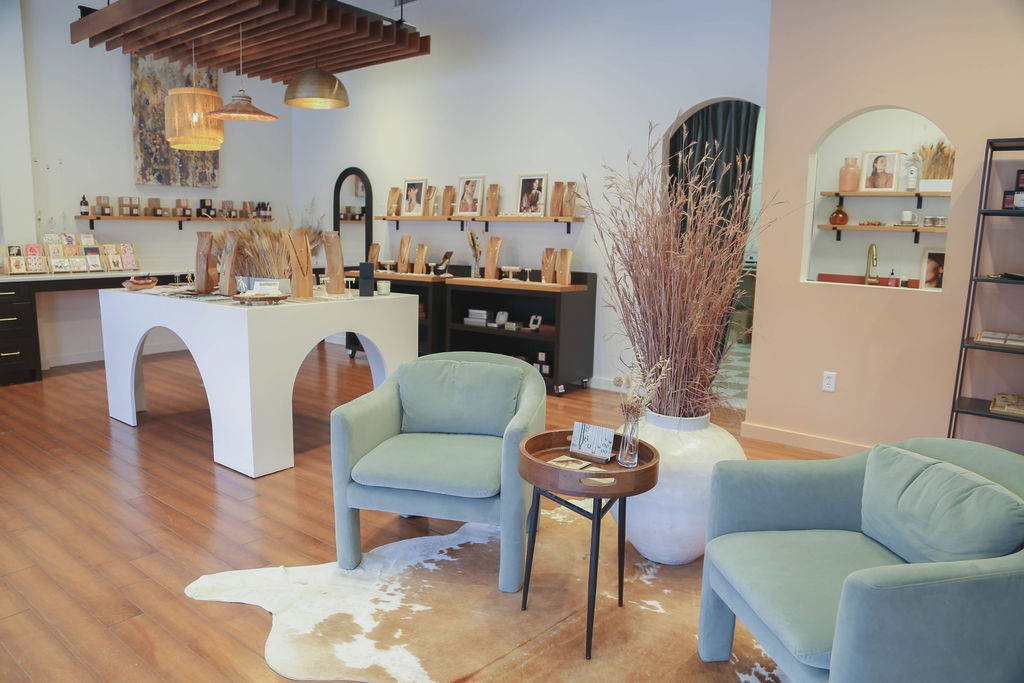 Come see us at 6245 Brookside Blvd. KCMO, 64113. Our hours are Tuesday-Friday 10-6 and Saturday 10-5!
In addition to our collection of jewelry, we also carry greeting cards, candles, barware, stationery, and so many other fun gifts and goodies from brands we love!
See below for fun in-store events coming up!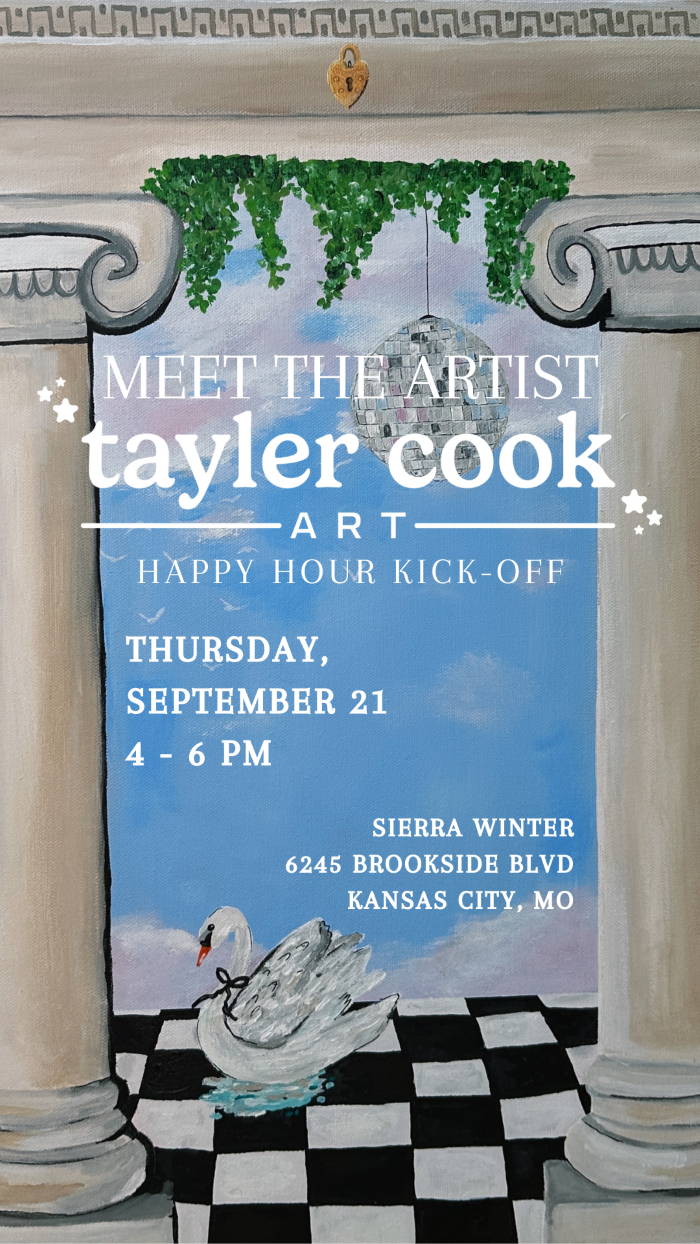 Tayler Cook will have her awesome art available to shop in our store from 9/21-9/23.
Join us for a happy hour kickoff & to meet the artist on Thursday, 9/21 from 4-6!
Stay tuned for our next bead bar!
Stay tuned for our next piercing party!