At SWJ, we believe in empowering women, children, and men both in our community and beyond. We are committed to doing what we can to serve those in need and those doing incredible work to better the lives of others. We also hope to use the platform that we have to bring awareness to these organizations and spread the word about their missions.
Through our foundation pieces, diaper drives, monthly give-back initiatives, proceeds donations, Strong Women Campaigns, and other programs, and of course the help of our wonderful customers, we have been able to donate to the organizations below.
Also, we are now hosting in-store giveback shopping events! If you want to host a giveback shopping event on behalf of your organization at our store, we will donate 15% of the sales generated during the event to your organization.
Interested? Reach out to events@sierrawinterjewelry.com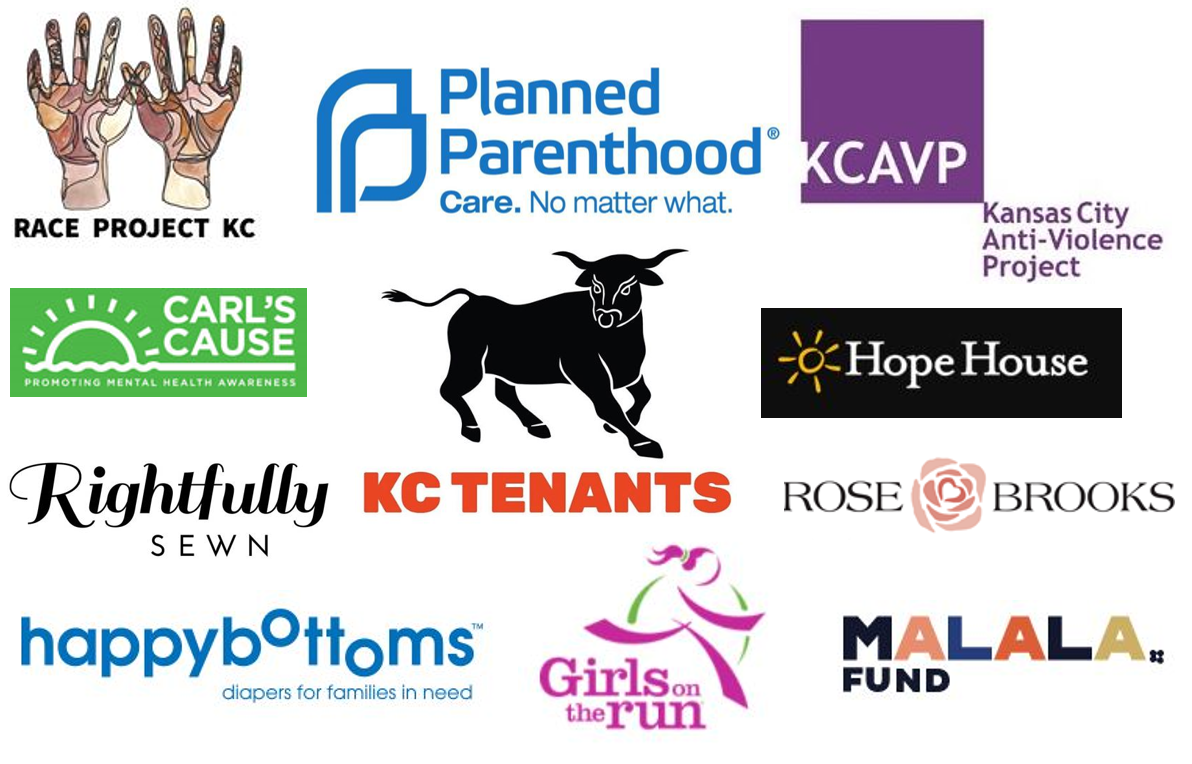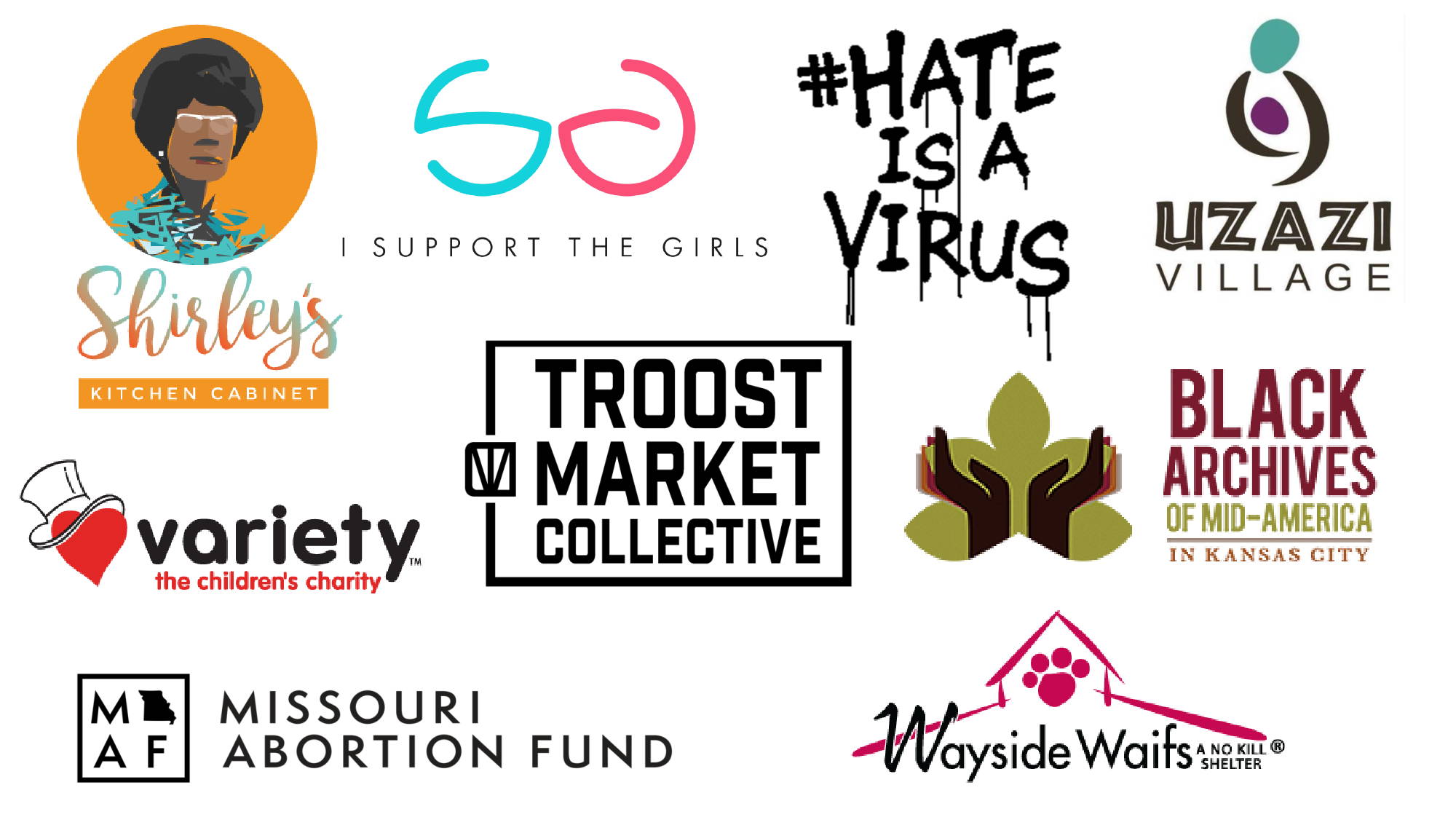 Happy Bottoms: As Kansas City's Diaper Bank, Happy Bottoms collaborates with community partners to empower, connect, and impact low income families by alleviating diaper need in the KC community.
Carl's Cause: The mission of Carl's Cause is to change the future of mental health by combating stigma, creating awareness, and connecting resources.
Planned Parenthood: Planned Parenthood is a trusted health care provider, an informed educator, a passionate advocate, and a global partner helping similar organizations around the world. Planned Parenthood delivers vital reproductive health care, sex education, and information to millions of women, men, and young people worldwide.
Girls On The Run: Girls on the Run® is a nonprofit organization dedicated to creating a world where every girl knows and activates her limitless potential and is free to boldly pursue her dreams. They inspire girls to be joyful, healthy and confident using a fun, experience-based curriculum which creatively integrates running.
KC Tenants: Kansas City Tenants (KC Tenants) is an organization led by a multigenerational, multiracial, anti-racist base of poor and working class tenants in Kansas City. KC Tenants organizes to ensure that everyone in KC has a safe, accessible, and truly affordable home.
Rose Brooks Center: The mission of Rose Brooks Center is to break the cycle of domestic violence so that individuals and families can live free of abuse. While hundreds of individuals find safety in emergency shelter, thousands more are served outside of shelter each year. This is accomplished through groundbreaking programs and services, built over the past 40 years.
Variety KC: Variety KC believes all kids should Be Active, Be Social and Belong. They remove mobility and communication barriers by providing the necessary equipment and devices, and provide inclusive opportunities for all children right here in our community
Rightfully Sewn: Rightfully Sewn® provides seamstress training for individuals so they can thrive in a specialized workforce that will reestablish Kansas City as an epicenter of garment manufacturing, while at the same time, propel Kansas City fashion designers to market so they can supply the burgeoning demand for high-quality, American-produced garments.
KC Anti-Violence Project: The Kansas City Anti-Violence Project (KCAVP) is a 501(c)(3) nonprofit corporation committed to providing domestic violence, sexual assault, and hate crimes advocacy and education to the lesbian, gay, bisexual, transgender and queer community.
Wayside Waifs: Wayside Waifs is committed to finding homes for all adoptable pets. Wayside is the largest pet adoption campus in Kansas City, in 2019 Wayside adopted more than 5,800 animals in loving forever homes. Wayside does not euthanize adoptable animals, and there are no time limits for animals in our care. Only animals suffering from significant medical issues or those that pose a danger are humanely euthanized. Wayside Waifs is proud to be a part of Kansas City's no kill community.
Race Project KC: Race Project KC is an immersive social justice initiative focused on the role of racism in the history of the United States and, more specifically, the Kansas City area. hopes to create collective knowledge of how we came to be a segregated community and awareness of how we can shape a more positive, inclusive future for all.
Malala Fund: Malala and Ziauddin Yousafzai founded Malala Fund in 2013 to champion every girl's right to 12 years of free, safe, quality education. Together the board, leadership council, staff and champions are creating a more equal world by making sure all girls can go to school.
Hope House: Hope House's mission is to break the cycle of domestic violence by providing safe refuge and supportive services that educate and empower those impacted by domestic violence. Hope House will advocate social change that protects and engenders a person's right to live a life free of abuse.
Uzazi Village: Uzazi Village is a nonprofit organization dedicated to decreasing maternal and infant health inequity among Black and Brown communities. Through education, support, and advocacy, Uzazi Village works to improve perinatal health in the Kansas City community and around the country. They work every day to build a respectful and supportive healthcare system that fosters equitable and sustainable outcomes in maternal and infant health.
Shirley's Kitchen Cabinet: Shirley's Kitchen Cabinet is a nonpartisan, nonprofit organization dedicated to amplifying the voices and power of Black women through education and advocacy, so they can be effective advocates for the issues that matter to them and the communities they serve.
Troost Market Collective: Troost Market Collective is a 501(c)(3) Non-Profit Organization whose mission is to create equitable economic opportunity for creative entrepreneurs, inspiring future generations through innovative partnerships and programming. The Troost Market Collective will host artists, makers, entrepreneurs and innovators in collective, creative spaces. Through community collaboration, they aim to develop programming, host events and classes, and provide resources vital to the growth of creative entrepreneurs.
Black Archives of Mid-America KC: The mission of the Black Archives of Mid-America in Kansas City, Inc. is to collect, preserve and make available to the public materials documenting the social, economic, political and cultural histories of persons of African American descent in the central United States, with particular emphasis in the Kansas City, Missouri region. Black Archives of Mid-America is an educational resource and provides access to its collections for research, exhibition and publication to honor our community heritage and to catalyze public awareness.
Heartland Conservation Alliance: Heartland Conservation Alliance protects natural areas for the enjoyment and benefit of all. They are a 501(c)3 organization and together with their Board, Steering Council, Work Groups and Alliance members, they convene interested stakeholders, pool resources, conserve natural resources for people, wildlife and ecosystems. They educate landowners, neighborhood residents, youth, adults and policy makers, connecting people to nature.
I Support The Girls: I Support the Girls collects and distributes essential items, including bras, underwear, and menstrual hygiene products, allowing women experiencing homelessness, impoverishment, or distress to stand tall with dignity. A woman shouldn't have to choose between feeding herself and her personal health. Every woman should have the ability to maintain her dignity.
Hate Is A Virus: Hate Is A Virus is a nonprofit community of mobilizers and amplifiers that exists to dismantle racism and hate.
They started as a movement in April 2020 in response to the rise in hate crimes against AAPI due to the pandemic.
Leukemia & Lymphoma Society: LLS is the largest nonprofit funder of blood cancer research, investing nearly $1.3 billion in the most pioneering science worldwide since 1949, as well as the leading source of free education and support for blood cancer patients and families. LLS provides personalized, one-on-one support, including assistance with identifying and enrolling in a clinical trial.
Replenish KC: Replenish KC helps every student in the Waldo area begin the school year with the supplies they need to succeed! By collecting and donating backpacks full of school supplies, they make a difference in the lives of local families.
Missouri Abortion Fund: The mission at Missouri Abortion Fund is to provide public education and support for people needing reproductive health services, primarily by providing financial assistance to Missouri residents who cannot afford the full cost of abortion care.
If you have an organization you work with or are passionate about, please share it with us!